Welcome to Excellent Brain Affiliates Program
Please use the FAQ and the information on this page, please do not hesitate to contact us for any question. Our technical support team is here to solve any issue.
Please email us at: support@excellent-brain.com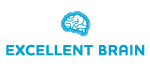 Visit our shop to see the selection of products we are offering.
How do I become an affiliate?
You can join the Excellent Brain Affiliation Program right now! Just register now and join our program. You will be able to sell our products through your channels and get a large commission of 15% for each sale!
How much do I earn?
Once you join the Excellent Brain Affiliation Program you will be entitled for 15% of each sale you have done. Our management system for affiliates will produce reports in realtime for each of your sales.
Where can you ship your products?
Excellent Brain delivers its products worldwide, except for a few countries that are out of our scope.
Are there any sales limitations?
No. You can sell as many units as you want. For large quantities please contact us at: sales@excellent-brain.com