Welcome to Excellent Brain technical support page. We are here to help you!
Please use the FAQ and the information on this page, please do not hesitate to contact us for any question. Our technical support team is here to solve any issue.
Please email us at: support@excellent-brain.com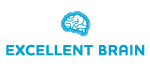 What is Neurofeedback?
Neurofeedback is a scientific method of brain training using positive conditioning to improve specific brain activities. Neurofeedback training is performed by attaching EEG sensors to the trainee's head to measure the waves emitted from their brain. Positive audiovisual feedback to the trainee in real time and while playing a computer game.
For example, trainees can be tasked with moving an object like in a typical computer game, but without using game accessories such as a joystick or a keyboard. Instead, the game reacts to changes in brain activity from the mind of the trainee (e.g. being more focused makes the object move faster and you will hear a special sound/beep).
Does it really work?
There have been many studies on Neurofeedback training and particularly on its ability to positively effect attention. There is a wealth of evidence that Neurofeedback training is very effective in both treating ADHD and in bolstering the attentive abilities of those without ADHD.
What is an activity?
Neurofeedback training with Excellent Brain consists of short activities in which the trainee uses their attention and concentration While playing computer games Each activity lasts 2 minutes, each training session performs 10 different activities Throughout the activity the trainee accumulates points each time his brain is in the "correct" state. At the end of each activity a concentration graph will appear showing the level of concentration the trainee exhibited during the activity.
How long does an activity last?
The length of each activity is between 1-5 minutes, most being for 2 minutes.
How long does the training program last?
The training program lasts approximately 15 weeks, with 30 training sessions and a recommended frequency of twice a week.
How often should I train?
We recommend training a maximum Between two and three times a week for best results.
How long is each training session?
We training for about 30 minutes per session. Each session in the training program includes 10 different activities, each lasting for about 2 minutes. We recommend you repeat each activity three So that the score in the same activity can be compared.
It's been a couple weeks and I'm not seeing a lot of improvement; am I doing something wrong?
Neurofeedback training is not a quick fix. The first few weeks are to help you get used to the training and develop an awareness of your own focus. At first you will notice when you are concentrated and when not, then you will understand what you need to do to be centered. Once you understand these two distinctions then it's time to start practicing and training your brain. With this in mind, you may not notice huge results in the beginning, but repetition and consistency are key. If you stick with it, you will begin to notice a difference as the training program progresses.
How long does the training take to have a noticeable effect?
The time it takes for noticeable improvement varies significantly from person to person. Some people make great progress in the beginning and slow down over time. Others take a while to get used to the training but their learning accelerates in the later part of the program. If progress seems to be slow, stay motivated and consistently do your training's and you will start to notice improvements.
How does Neurofeedback training help attention and concentration skills?
By working through the training every week, you learn how to consciously focus your mind on a task. As you develop a more direct relationship with your own attention, you become more able to willfully focus your mind both on the games in the training and on more important task in your everyday life.
I don't have ADHD, is excellent brain still for me?
Absolutely. There have been many studies on the positive effects of Neurofeedback training both for those with and without ADHD. In both cases Neurofeedback training shows consistent gains in attention and more.
Attention and concentration capabilities are very important tools, we use them in almost every day-to-day action we do. The method is based on the flexibility of the brain and its abilities to change. The more we practice our brain; new pathways are built and strengthen and new nerve-cells are created.
Is my data saved?
We keep the data from your training saved securely on our cloud-based servers so you always have access to your data wherever you have a wi-fi connection. Our servers are encrypted and very well secured in order to keep your data safe and private.
Can I use the Excellent Brain program on my own?
You can absolutely use Excellent Brain on your own in the comfort of your home. The Excellent Brain training program is designed to be effective and easy to use both individually at home and/or with professional assistance.
An excellent brain system is designed in a way that allows for independent training. The trainee receives distinctions regarding his attention and concentration abilities as the training program progresses.
You need to be consistent and persevere in your workout program. It is certainly a bit challenging but the result definitely pays off.
Is it possible for two people to use the same account?
It is not possible. Each trainee trains in a personal training program and under a personal user. Each trainee has his own brain and personal data. Mixing users will disrupt the data and it will not be possible to understand whether the training is effective.
We market training programs packages such as:  Parent & Child Training, Family Training And more.
Trainers Management System Manual